Grill Cleaning
West Palm Beach, FL
Top-Rated West Palm Beach Outdoor Grill Cleaning Services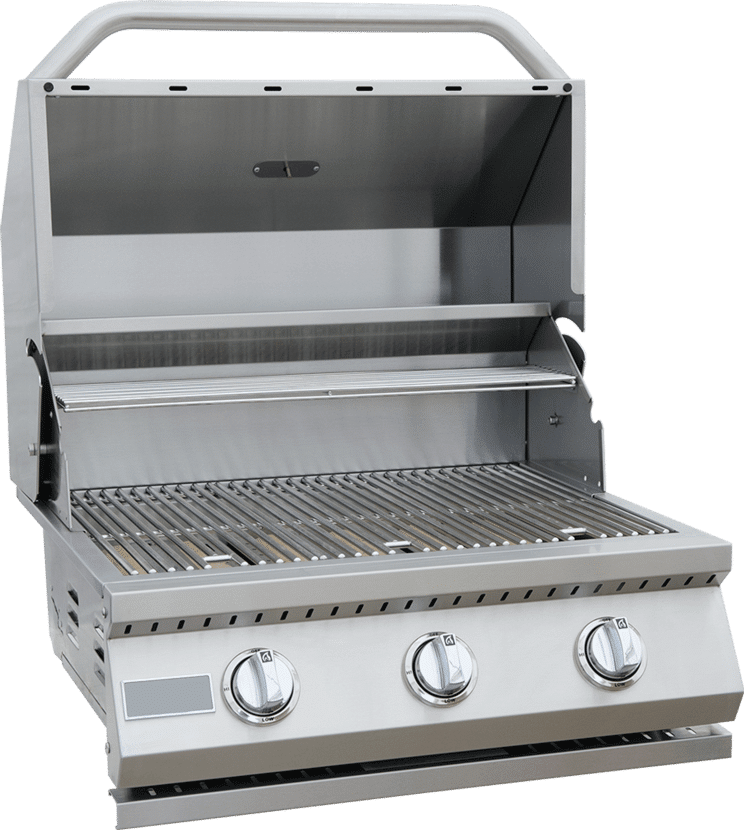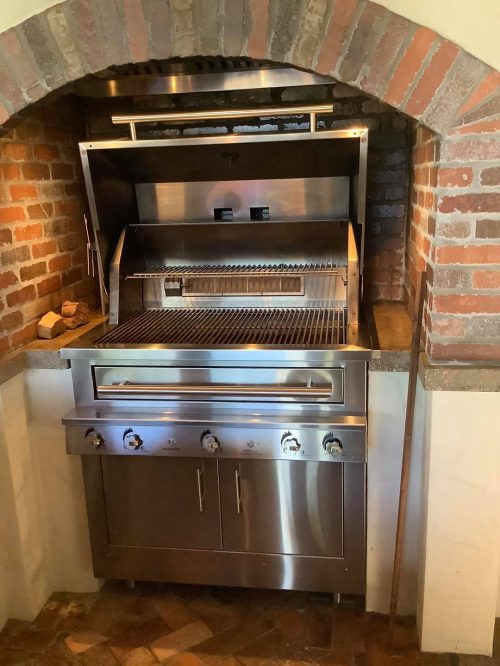 Professional Grill Cleaning Company in West Palm Beach
We also offer West Palm Beach Grill Repair and BBQ Repair
Are you searching for a top-notch grill cleaning company West Palm Beach? Search no further! Treasure Coast Grill Cleaning, a family-owned and operated grill cleaning company West Palm Beach, has some of the best hands in the industry. Our team of professionals has the knowledge and expertise to ensure that your grill is cleaned and maintained to the highest standard. We provide top-quality West Palm Beach outdoor grill cleaning services to residents and businesses.
Since our establishment in 2014, we have helped hundreds of customers keep their grills in top condition. We understand that your grill is an essential outdoor cooking appliance as it is a convenient option for outdoor gatherings and parties. That is why we offer professional grill cleaning, using the best-quality tools and eco-friendly products to clean your grills thoroughly.
We are the company to call if you're looking for bbq grill cleaners in West Palm Beach, FL. We have years of experience and a proven track record of providing top-quality service to our customers. Our team of professionals can clean all types of grills. From gas grills to charcoal grills and pellet grills, we have got you covered. Our team will take care of everything from start to finish, ensuring that your grill is thoroughly cleaned and ready for use.
Our Grill Cleaning Services
Tap The Images To Learn More
Call Today for Outdoor Grill Repair or West Palm Beach Grill Cleaning Services Near Me
It doesn't matter which type of grill you use, as we will help with grill cleaning West Palm Beach to ensure your grill performs well and lasts for many seasons. We also offer professional grill repair services. If your grill is not performing as it should, we can help. Our West Palm Beach grill repair experts have the skills and knowledge to diagnose and fix any issues your grill may be experiencing. From minor repairs to major overhauls, we have the experience to get your grill back up and running in no time. Reach out to us now for world-class West Palm Beach bbq repair near me.
You don't have to go through the stress of maintaining a clean grill when you can have our West Palm Beach grill cleaning experts do the job for you. With our fast and reliable outdoor grill cleaning service West Palm Beach, we will determine the best solution for your grill. Our experienced professionals will clean your grillz from top to bottom, removing burnt-on grease and grime. We sanitize all surfaces and ensure that all parts are working correctly. Don't forget to get our bbq repair West Palm Beach before your next barbecue.
West Palm Beach is a vibrant and dynamic city in South Florida, just a short drive from popular destinations like Miami and Fort Lauderdale. One of the city's most striking features is its beautiful beaches and waterways. West Palm Beach has some picturesque stretches of sand along the Atlantic Ocean and numerous canals and marinas that offer opportunities for swimming, fishing, and more. Visitors can relax on the beach, take a dip in the crystal-clear waters, or rent a kayak or stand-up paddleboard to explore the waterways.
Do you need West Palm Beach grill cleaning services near me or outdoor grill repair West Palm Beach? Then contact Treasure Coast Grill Cleaning, a dedicated team of professionals who will keep your grill in good working condition.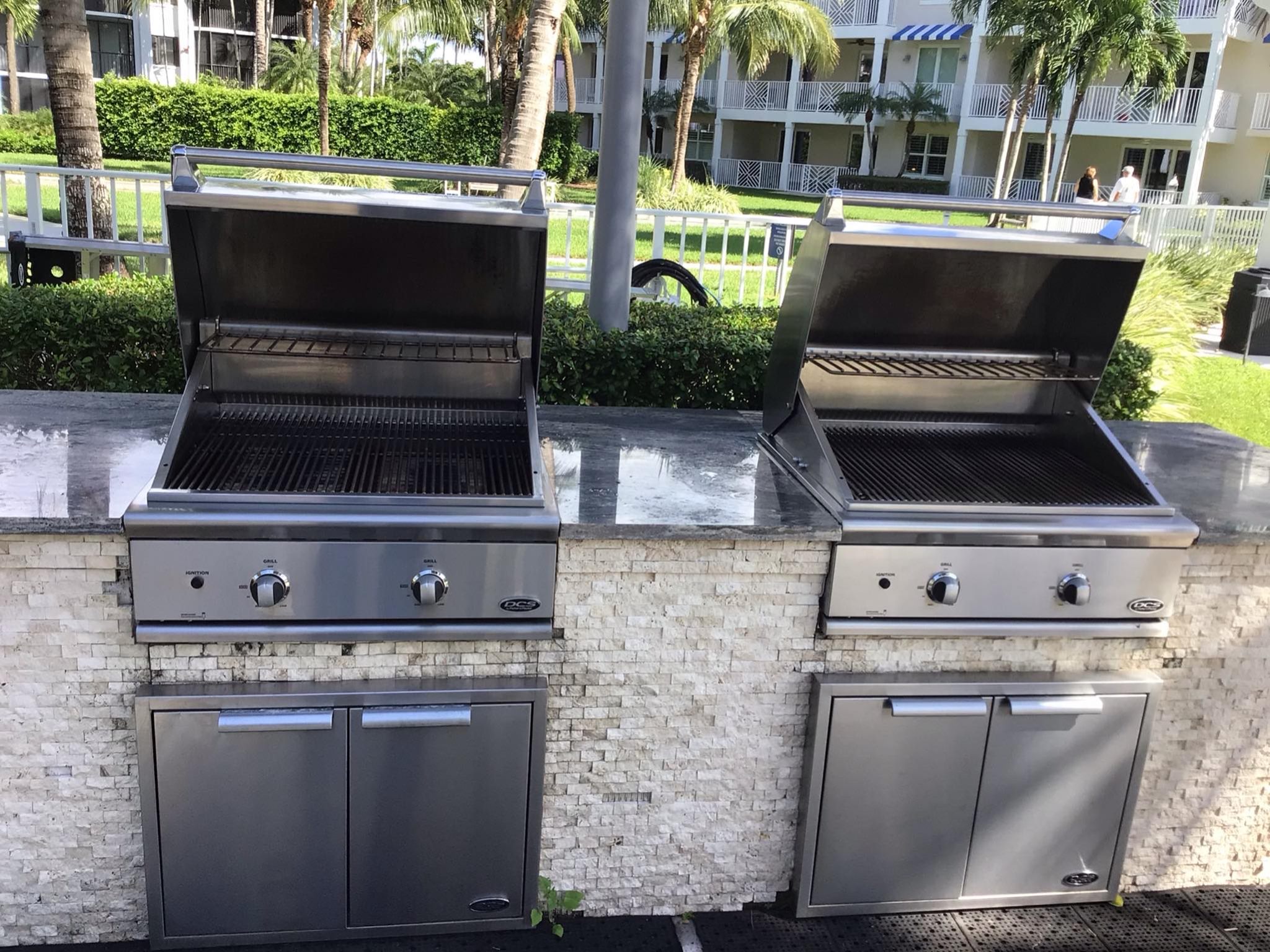 Grill Cleaning Services
have never been easier to take advantage of!
When you contact us, one of our experts will answer all of your inquiries and provide a quote. We pride ourselves on offering the best pricing in the region while also placing a high value on client satisfaction. We will always be there to assist you in making the greatest decision possible.
We provide a flexible schedule since we recognize that you have a hectic schedule. Our expert team at Treasure Coast Grill Cleaning will collaborate with you to determine the finest day and time for our work to be done. You choose a day and time, and we'll be there for you.
Another advantage of choosing our firm is that you won't have to do anything. There's no need to buy equipment or conduct any research on the best cleaning chemicals because our Grill Cleaning West Palm Beach, FL will take care of it all for you, and all you have to do now is sit back and relax.
Treasure Coast Grill Cleaning
is your #1 trusted Professional BBQ Grill Cleaning Service in Florida Hey Florida Did You Hear What
Your Neighbors Were Saying About Us?
Grill Cleaning West Palm Beach, FL
As a property manager I'm always on the lookout for a great service company to take care of my clients. Treasure Coast took care of the grill cleaning and made it look brand new! Couldn't be more pleased and will use the company for all my clients now.
Grill Cleaning West Palm Beach, FL
Had my grill cleaned last Wednesday and I'm still amazed how my grill sparkles. Looks better than brand new. The two guys that came were awesome. Super experienced, really knowledgeable friendly funny men. I can't wait till my next cleaning
Grill Cleaning West Palm Beach, FL
Chris did an excellent job cleaning my Alfresco 54 inch grill. He came this past week and replaced the broken ignition, starter, smoker and rotisserie. Treasure Coast is the company to call for cleaning and repairing grills
Benefits Of Teaming With Treasure Coast Grill Cleaning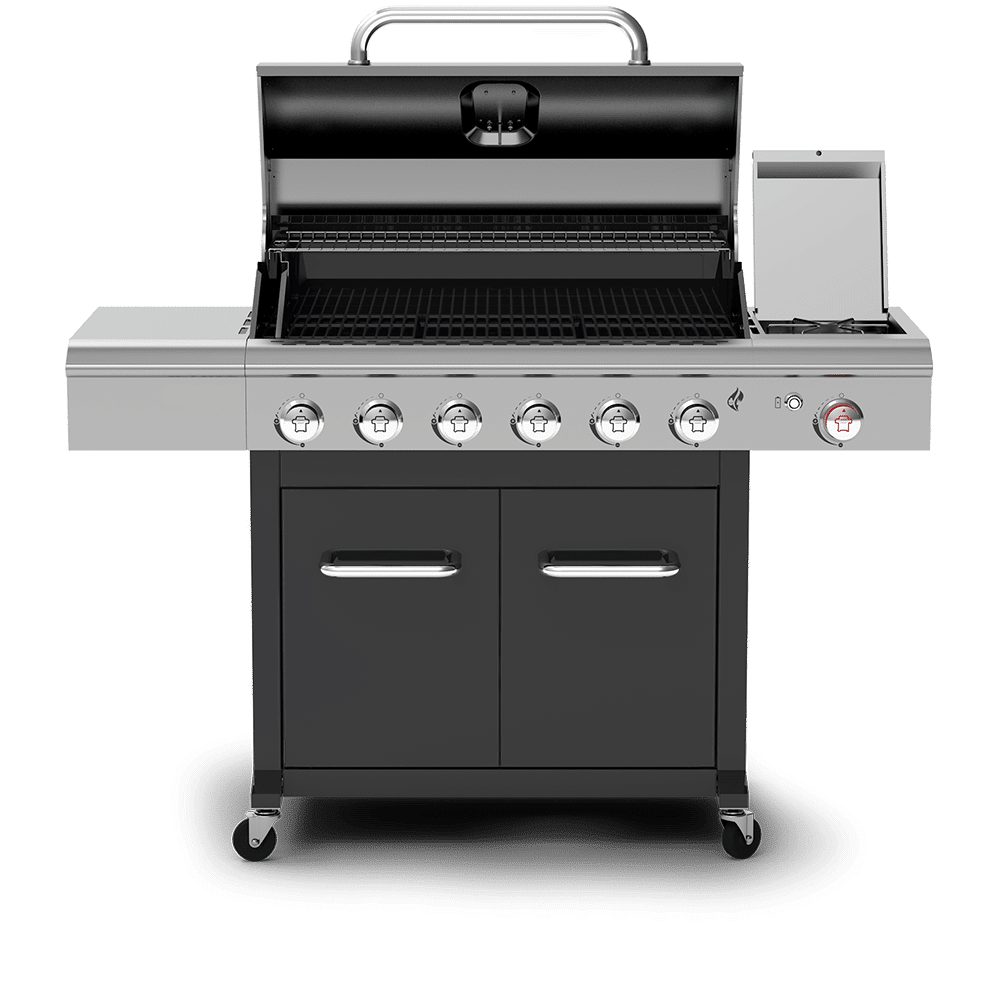 Book Your BBQ Grill Repair Now